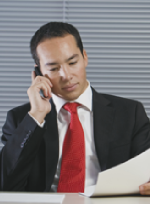 "Drivers are professional with law enforcement background, can't get better expertise than that!"
D. Jones

Secure Lots
Secure Lots & Cargo Security

Having a safe and truly secure lot for your freight during transit can be hard to find. ShadowFreight Security can make any lot secure. Weekends and holidays are contiually the highest days of the year for cargo theft. When the load is at REST it is at RISK!! ShadowFreight Security employs retired police officers or contracts off-duty police officers through our sister company Off-Duty Solutions, to provide on-site visual security for your trucks, tractor-trailers, semis, rigs, vans or haulers no matter where you park them.
ShadowFreight adds an additional level of security and reliability to prevent thefts. Our employees have unmatched training and experience from their 20 plus years in law enforcement. Here are some key benefits of having your cargo monitored by our team of experts:
Uniform officer on-site for duration of your load at rest
Marked or unmarked police unit
24hr contact with the officer on-site
REDZONE escorts can be provided if requested (200 mile radius)
Hourly, weekly, and monthly rates available
Please contact us today to answer any questions.
Trust the Protection of Your Business to the Security Service Experts at ShadowFreight Security.
Get Started Now for a FREE no obligation consultation.