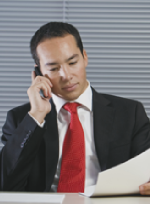 "Drivers are professional with law enforcement background, can't get better expertise than that!"
D. Jones

Cargo Security Escorts
Cargo Security Specialists for Individual or Fleets of Trucks
ShadowFreight Security employs retired Law Enforcement personnel to provide cargo security escorts for your valuable products, either single drivers or teams, depending on the distance of the route or nature of the cargo. Whether your company fleet consists of trucks, tractor-trailers, semis, rigs, vans or haulers, it could become a target of the growing population of professional thieves.
ShadowFreight adds an additional level of security and reliability to prevent thefts. ShadowFreight employs only retired police officers to "shadow" your valuable cargo from the point at which it leaves your facility until the point it arrives at its destination. Our employees have unmatched training and experience from their 20 plus years in law enforcement. Here are key benefits of having your cargo "shadowed" by our team of experts:
By operating independently, our employees keep the truck drivers operating to the standards your company specify. (i.e. no unscheduled stops or departures)
A visible security escort is the best tactic in a layered security approach to minimize cargo theft.
Should the driver leave the load unattended or deviate from the route, our employee will always stay with the load.
In the event the load has been compromised or there is any deviation, our employee will instantly contact local law enforcement dispatch to have officers respond to the scene. With 20 plus years of law enforcement experience they will command immediate cooperation with local law enforcement dispatchers. Our employees know exactly what information to relay and how to communicate directly with the dispatcher.
Optional GPS monitoring of our employees independently of the load.
Because ShadowFreight employees have the product owner's interest in mind, they will report any irregularities in the carrier's practices or violations from the driver.
We are so confident in our coverage, we will also carry insurance coverage on the cargo while in transit.
Tracking devices are optional and can be remotely monitored by both you as a client or any designated member of your staff.
Trust the Protection of Your Business to the Security Service Experts at ShadowFreight Security.
Get Started Now for a FREE no obligation consultation.