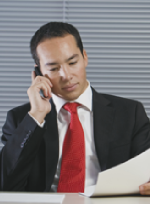 "Drivers are professional with law enforcement background, can't get better expertise than that!"
D. Jones

National Capabilities
ShadowFreight Security's headquarters is located in Louisville, KY.
ShadowFreight Security has the ability to provide services nationwide. Additionally our capabilities can accommodate businesses with multiple locations across the nation. We can provide one contact for supply chain security solutions for all your cargo accross the country.
Our history and established online network with law enforcement agencies and FOP's across the country allow us the unique abilty to establish contact with local retired officers in your area and to manage all of your security needs. From Off-Duty police officers through our sister company Off-Duty Solutions, to retired police officer managed through ShadowFreight.
National capabilities to service clients outside of these areas below are growing rapidly as ShadowFreight continues to expand. If your business is located outside of our current service areas, please contact us, as our capabilities are truely nationwide.
ShadowFreight Security has established escort teams throughout the country. Including but not limited to:

Louisville, Ky
Miami/Gainesville, FL
Los Angeles, CA
Norfolk/Richmond, VA
New York/New Jersey
Chicago, Il
Atlanta, GA 
Greensboro, NC
Columbus, OH
Dallas/Fort Worth, TX
Seattle, WA
Laredo, TX 
Las Vegas, NV
Nashville/Memphis, TN
Indianapolis, IN
Philadelphia, PA
Phoenix/Tuscon, AZ
Boston, MA
Baltimore, MD
Salt Lake City, UT
Trust the Protection of Your Business to the Security Service Experts at Shadow Freight Security.
Get Started Now for a FREE no obligation consultation.