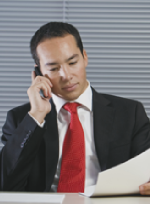 "Drivers are professional with law enforcement background, can't get better expertise than that!"
D. Jones

Security Tracking Devices
Cargo Security Tracking Devices
Cargo security tracking devices are available for monitoring your fleet of trucks or tractor-trailer loads while in route. ShadowFreight Security will help coordinate your GPS tracking request through the top providers in the industry.
Optional tracking devices can be remotely monitored by both you as a client or any designated member of your staff.
ShadowFreight Security maintains a uniquely close relationship with Law Enforcement Agencies across the United States to provide our clients with the best supply chain security services. These agency contacts are critical to ensure your load reaches its destination safely.
Trust the Protection of Your Business to the Security Service Experts at ShadowFreight Security.
Get Started Now for a FREE no obligation consultation.